Senior Consultant Dermatologist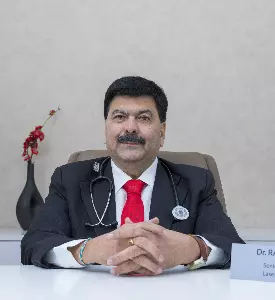 Dr. V.Ramesh has been dedicatedly serving the skin , hair and cosmetic needs of population at Warangal, and its surrounding areas in the state of Telangana and Andhra Pradesh for the past 26 years. So now to give his services to the people at Hyderabad and also demand from them he is coming up with his new full-fledged centre at Hyderabad.
He finished his M.B.B.S from KAKATIYA MEDICAL COLLEGE, WARANGAL in 1984 and MD Dermatology in the year 1990 from KAKATIYA MEDICAL COLLEGE, WARANGAL. He is a Senior Consultant Dermatologist, Laser and from Warangal. He was the President of the Indian Association of Dermatologists, Venereologists and Leprologists (IADVL) in the year 2007.
– INTERNATIONAL ACADEMY OF COSMETIC DERMATOLOGY
– MELBOURN
– EADV SYMPOSIUM TURKEY
– ASIAN CONGRESS OF DERMATOLOGY-SEOUL
– EADV- 2009- BERLIN, EADV- 2010- SWEDEN, EADV- AMSTERDAM
– INTERNATIONAL CONFERENCE OF COSMETIC DERMATOLOGY – LAS VEGAS
– EADV SWEDEN
– WORLD CONGRESS OF DERMATOLOGY – ARGENTINA
– WORLD CONGRESS – MEXICO
– WORLD CONGRESS OF DERMATOLOGY – USA
– EADV – DENMARK
– AWARDED TRAVEL GRANT FOR OUTSTANDING PAPER PRESENTATION AT ASIAN DERMATOLOGY CONGRESS – SEOUL (2008) – FALICITATED BY DEPUTY CHIEF MINISTER, Dr.RAJAIAH GARU, FOR FREE SERVICES RENDERED TO PHYSICALLY CHALLENGED PEOPLE FOR 24 YEARS ON INTERNATIONAL DAY OF PHYSICALLY DISABLED ON DEC.3 2014
– CHAIRED IN MANY OF THE IADVL NATIONAL AND STATE CONFERENCES
– IADVL – A.P. STATE PRESIDENT-2007
M.S; MCh Plastic Surgery (Osmania)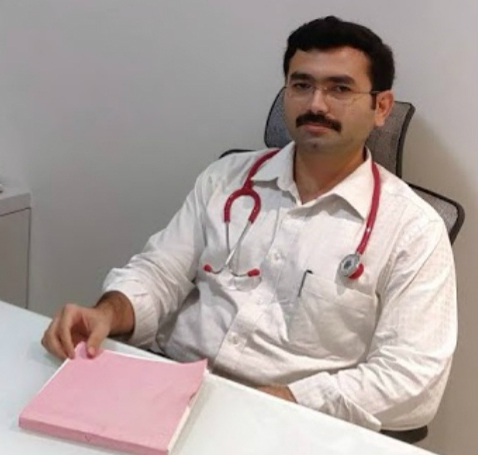 Dr.V.Varun has completed his M.B.B.S from KAKATIYA MEDICAL COLLEGE, WARANGAL, and M.S GENERAL SURGERY from MAHARAJA INSTITUTE OF MEDICAL SCIENCES, and MCh PLASTIC SURGERY from PrestigIous OSMANIA MEDICAL COLLEGE, HYDERABAD. He is passionate and highly dedicated to provide the best services of Plastic Surgery to the society.
Mrs. Divya Nitinesh Tipirneni
Aesthetic and Skincare Cosmetologist
FOUNDER, MANAGING DIRECTOR
Mrs. Divya Nitinesh Tipirneni , is the Founder and Managing Director of DERMATIQUE. Seeing her father Dr.V.RAMESH, Senior Consultant Dermatologist and Laser & Cosmetic Dermatologist, as her role model, it was her brain child to come up with an idea to serve the society with every possible need related to skin, hair and nail under one roof, with the best quality services and affordable prices. Mrs.Divya made an entry into the field of aesthetic medicine in 2012 following her lifelong passion for cosmetology and beauty. She is Certified Aesthetic and Skincare Cosmetologist and Physician, and has attended many Workshops and International Conferences in all these years to enhance her knowledge up to the mark for growing trend and latest technologies/treatments for skin and hair.
Tea Sommelier (ITMA Certified)
Mrs. Vidya Valluru , is the Executive Director at DERMATIQUE. Her varied interest in different fields made her achieve a unique designation of International Certified Tea Sommelier, being one among very few certified Tea Sommeliers globally. Her passion towards Interiors played a key role in bringing out the aesthetic beauty to the place, and also her managerial skills has led to build a positive team to work for the society and organization.